Fillings in Playa Del Rey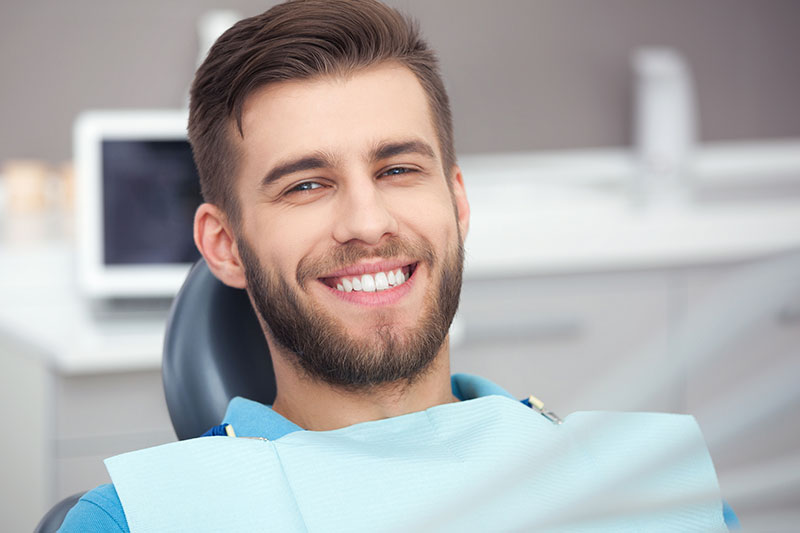 Fillings in Playa Del Rey
A composite filling is used to repair a tooth that is affected by decay, cracks, fractures, etc. The decayed or affected portion of the tooth will be removed and then filled with a composite filling. Composites can be made in a wide range of tooth colors allowing near invisible restoration of teeth. Composites are glued into teeth and this strengthens the tooth's structure. The discovery of acid etching (producing enamel irregularities ranging from 5-30 micrometers in depth) of teeth to allow a micromechanical bond to the tooth allows good adhesion of the restoration to the tooth. This means that unlike silver filling there is no need for the dentist to create retentive features destroying healthy tooth. The acid-etch adhesion prevents micro leakage; however, all white fillings will eventually leak slightly. Very high bond strengths to tooth structure, both enamel and dentin, can be achieved with the current generation of dentin bonding agents. Dr. Montgomery can discuss the best options for restoring your teeth. Composite fillings, along with silver amalgam fillings, are the most widely used today. Because composite fillings are tooth colored, they can be closely matched to the color of existing teeth, and are more aesthetically suited for use in front teeth or the more visible areas of the teeth.
Composite fillings are usually placed in one appointment. While the tooth is numb, your dentist will remove decay as necessary. The space will then be thoroughly cleaned and carefully prepared before the new filling is placed. If the decay was near the nerve of the tooth, a special medication will be applied for added protection. The composite filling will then be precisely placed, shaped, and polished, restoring your tooth to its original shape and function.
If you're in Playa Del Rey or surrounding areas, please call our office at 310-821-0992 to get more information about Fillings in Playa Del Rey.