Whitening in Playa Del Rey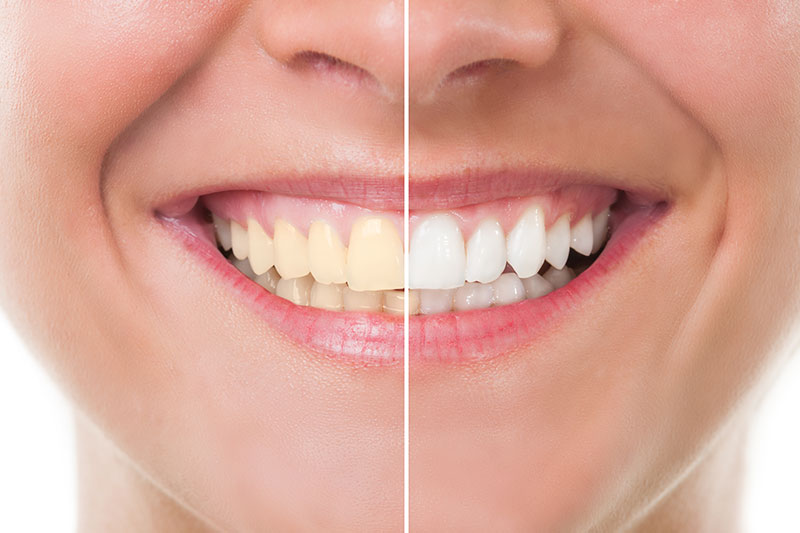 Whitening in Playa Del Rey
There are different options to whiten one's teeth that include: in-office bleaching, which is applied by a professional dentist; at-home bleaching, which is to be used at home by the patient. There are two main methods of gel bleaching—one performed with high-concentration gel, and another with low-concentration agents. High-concentration bleaching can be accomplished either in the dental office, or at home. Performing the procedure at home is accomplished using high-concentration carbamide peroxide, which is readily available online or in dental stores and is much more cost-effective than the in-office procedure. Whitening is performed by applying a high concentration of oxidizing agent to the teeth with thin plastic trays for a short period of time, which produces quick results. The application trays ideally should be well-fitted to retain the bleaching gel, ensuring even and full tooth exposure to the gel. Trays will typically stay on the teeth for about 15–20 minutes. Trays are then removed and the procedure is repeated up to two more times. Most in-office bleaching procedures use a light-cured protective layer that is carefully painted on the gums and papilla (the tips of the gums between the teeth) to reduce the risk of chemical burns to the soft tissues. The bleaching agent is either carbamide peroxide, which breaks down in the mouth to form hydrogen peroxide, or hydrogen peroxide itself. The bleaching gel typically contains between 10% and 44% carbamide peroxide, which is roughly equivalent to a 3% to 16% hydrogen peroxide concentration.
The ADA recommends to have one's teeth checked by a dentist before undergoing any whitening method. The dentist should examine the patient thoroughly: take a health and dental history (including allergies and sensitivities), observe hard and soft tissues, placement and conditions of restorations, and sometimes x-rays to determine the nature and depth of possible irregularities.
If you're in Playa Del Rey or surrounding areas, please call our office at 310-821-0992 to get more information about Whitening in Playa Del Rey.